Cummins 1919 to 2019 – 100 YEAR ANNIVERSARY
Cummins kicks off its centennial celebration with a simple message: "Challenge the Impossible."
Torquepower has been there for over 40% of that journey – supporting Cummins products and owners right across Australia and the South Pacific. As we celebrate our 43rd year, we salute the success of Clessie Cummins and the global enterprise that he founded.
Our independent role as major stockists and resellers of products to suit the Cummins engines keeps us in touch some fantastic customers. Come join us and make Torquepower your first choice for Genuine Cummins Parts 0732778277 | 170 Beatty Rd, ARCHERFIELD, QLD 4108 |https://www.torquepower.com.au/cummins-100-years
1919
CHALLENGING THE IMPOSSIBLE, CUMMINS IS OFFICIALLY FOUNDED
Inspired by Rudolf Diesel's innovation and financially backed by William G. Irwin, Clessie Cummins begins defying the odds by founding his engine company. Established on Feb. 3, 1919, in Columbus, Indiana (USA), the company would forever change the trajectory of diesel innovation.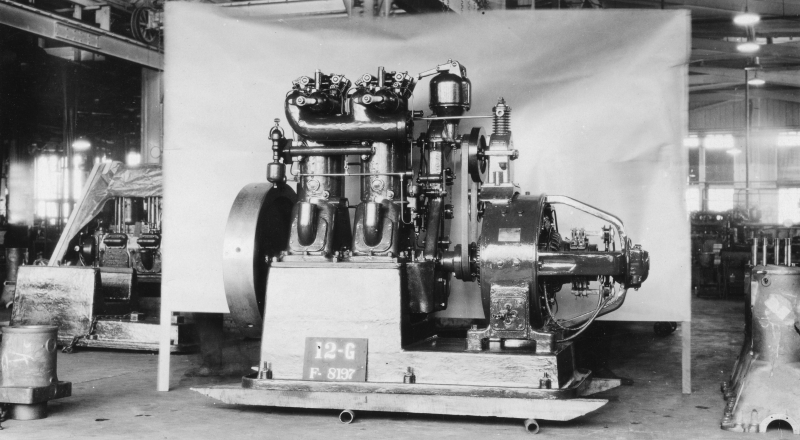 1924
PRODUCTION OF THE MODEL F BEGINS
Cummins successfully embarks on its first entirely homegrown design. Utilizing Clessie Cummins' patented direct-injection design from 1921, the Model F engine is the beginning of a long history of innovation.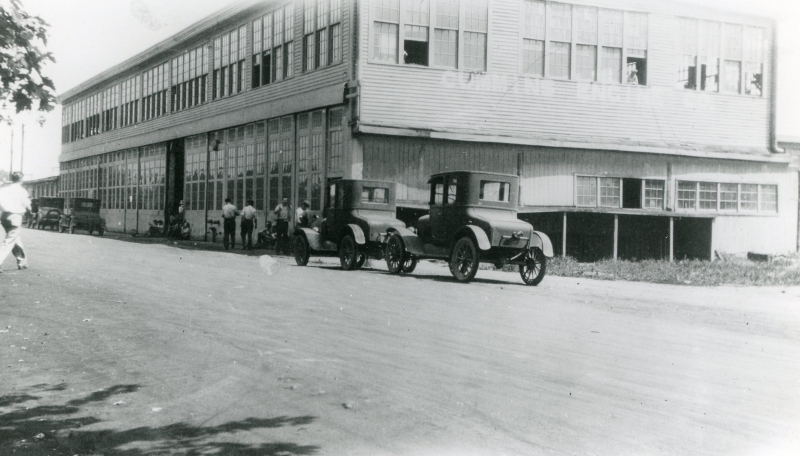 1926
A NEW HOME ON FIFTH AND WILSON STREETS
With the need for space increasing, Clessie Cummins gets permission from William G. Irwin to negotiate the purchase of a facility formerly owned by Reeves & Co. at Fifth and Wilson streets. The Columbus Engine Plant remains at this location today.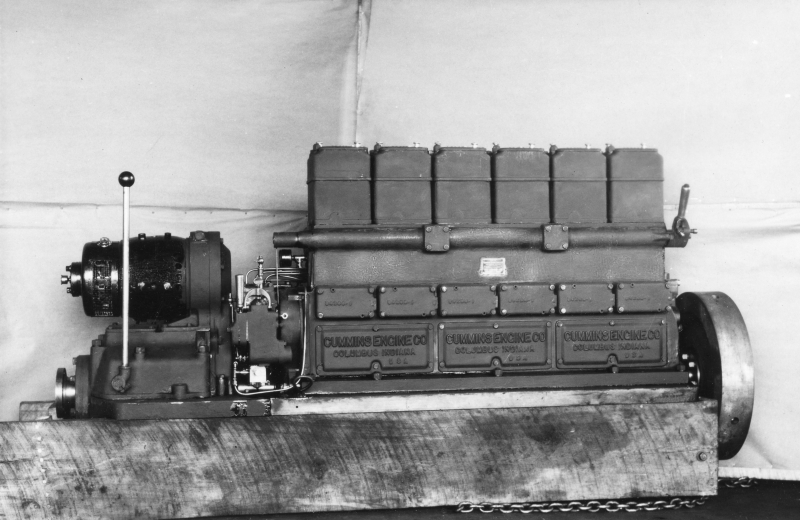 1928
MODEL U BEGINS PRODUCTION
The introduction of the Model U engine marks a pivotal advance for the company. Awakening the industry to what's possible, the engine moves Cummins further in the direction of automotive power.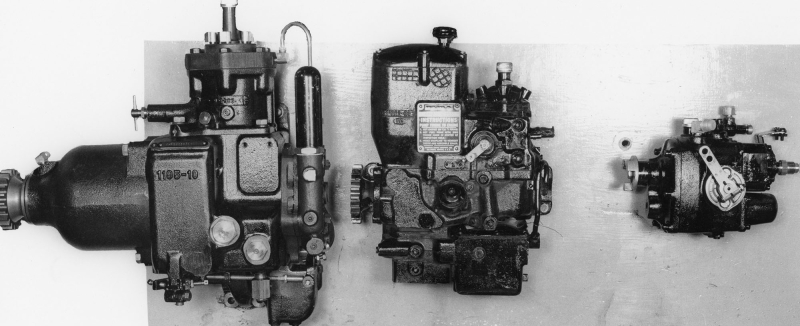 1929
INTRODUCTION OF THE SINGLE DISC FUEL SYSTEM
The ability to generate injection pressure in the injector distinguishes Cummins from all other fuel systems. Designed in-house, the system would feed engines for the next quarter century.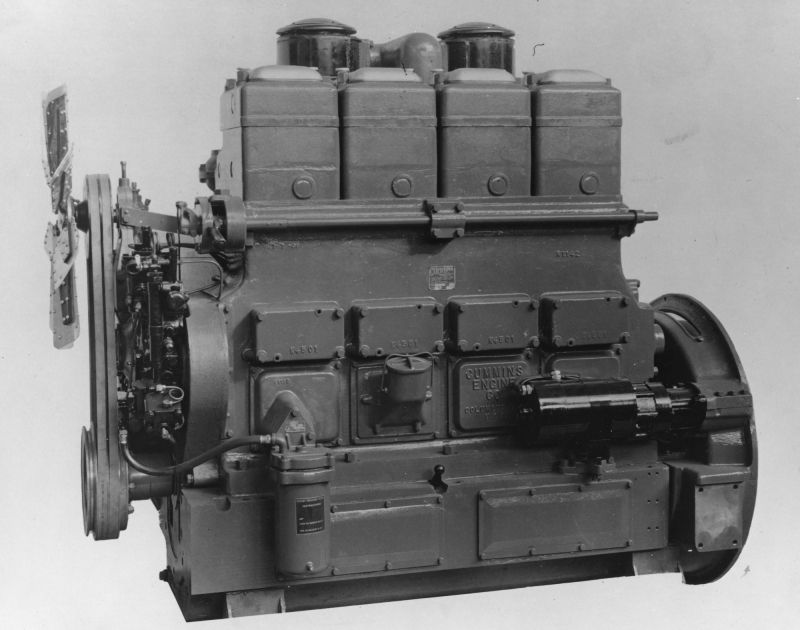 1929
MODEL K BEGINS ITS RUN
Cummins starts production of the Model K. The engine and its descendants (the KO, L and LR) would go on to serve industrial, stationary and marine markets for the next four decades.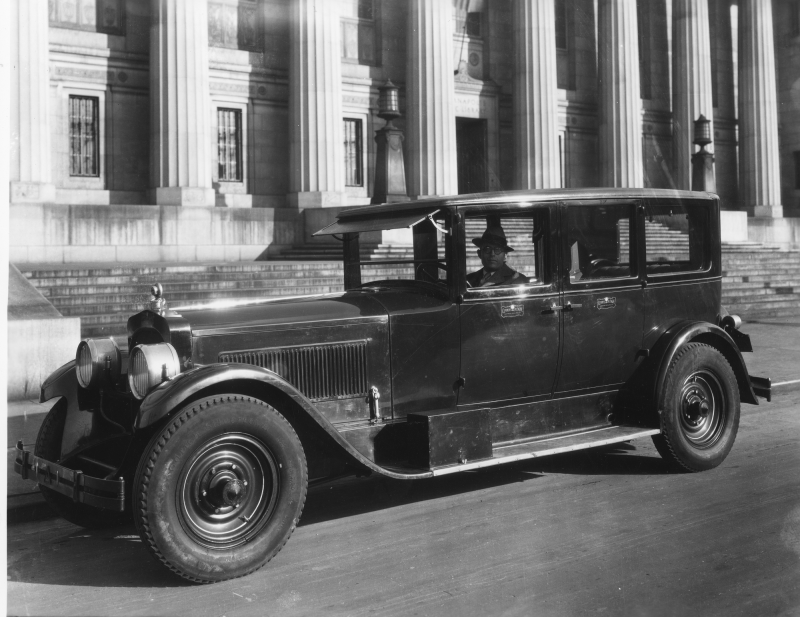 1929
THE MODEL U TOUR COMMENCES
The stock market crash spells doom for many, but Clessie Cummins treats it as an opportunity to explore new applications. Using a Model U-outfitted Packard, he begins his promotion of diesel power with a Christmas morning demonstration for William G. Irwin, which set the stage for further barnstorming efforts.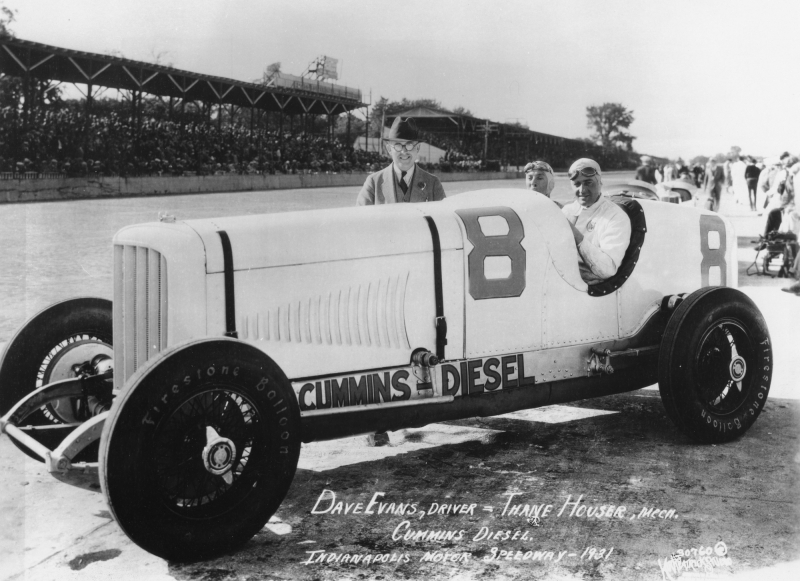 1931
NO STOPPING NO. 8 AT INDY
Diesel power makes its debut at the legendary Indianapolis 500. Rather than predicting victory, Clessie Cummins states that the racecar is fuel-efficient enough to run the entire race without a single pit stop. After consuming only 31 gallons, No. 8 would finish 13th out of 33 cars.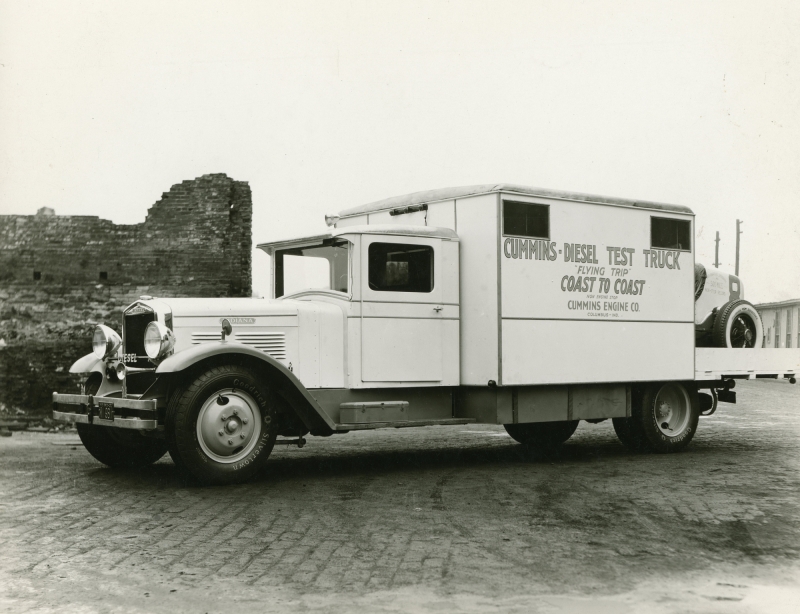 1931
NEW YORK TO LOS ANGELES IN 97 RUNNING HOURS
Loaded with the No. 8 race car, the Cummins Model U-powered Indiana truck sets off from New York, New York (USA), arriving in Los Angeles, California (USA), with an elapsed time of 125 hours and a logged running time of just 97—both new records.

1931
H-POWERED INDIANA TRUCK GOES 14,600 MILES NONSTOP
In another barnstorming display, Clessie Cummins completes 14,600 nonstop miles around the Indianapolis Motor Speedway with a Model H-powered Indiana truck. The feat would drive home Cummins' reputation for reliability and durability.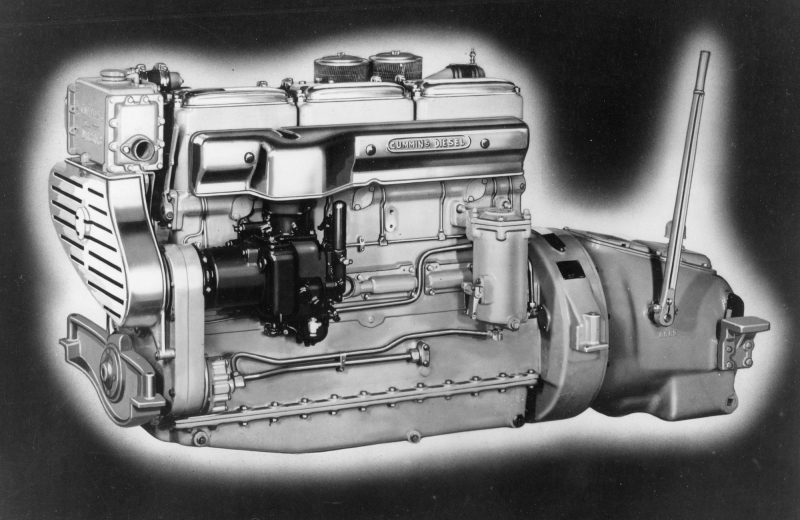 1932
H672 START OF PRODUCTION
The Model H bursts open the door to the North American commercial trucking market with an engine that dominates the industry for decades to come. Designed for on-highway transport, the engine would become a fixture on U.S. roads for the next 70 years.
1932
THE FIRST EVER U.S. COMMERCIAL DIESEL FLEET
Cummins demonstrates its commitment to the highway truck market with a more reliable product. Purity Food Stores is the first to benefit from a diesel fleet. Within a few short years, the west coast market would grow to more than 300 Cummins-powered commercial trucks.
1932
H-POWERED MACK BUS GOES NY-TO-LA IN 78 RUNNING HOURS
Achieving a faster travel time than by express train, a 125-horsepower Model H-equipped Mack bus cruises from New York, New York (USA), to Los Angeles, California (USA), in a record 91 hours total trip time and 78 hours running time. The 32-seat test bus reaches speeds of up to 65 miles per hour.
1933
WATSON & MEEHAN
As the company's first distributorship, Watson & Meehan exemplifies Cummins' forward-thinking business practices and focus on end-customer support. The photo is an advertisement from 1952.
1934
TWO CUMMINS ENGINES RUN AT INDY
While other companies shift away from the four-stroke engine in favor of the two-stroke, Clessie Cummins puts both engines to the test in the Indianapolis 500. Though it didn't finish due to transmission failure, the four-stroke proved more durable — and therefore worthy of staking the company's reputation upon it.
1936
A MILESTONE IS REACHED: $1 MILLION IN SALES
Backed by the visionary management of J. Irwin Miller, William G. Irwin's great-nephew, the company reaches the $1 million mark in sales.
1937
CUMMINS TURNS ITS FIRST EVER PROFIT
For the first time in history, Cummins records a profit. The milestone is reached 18 years after its founding. Pictured is a photo of Cummins leaders standing with a VL12 in 1937.
1938
DIESEL WORKERS UNION IS ESTABLISHED
On May 21, 1937, J. Irwin Miller stands before workers to support their right to unionize but oppose an effort by a national union. Shortly after, the Cummins Employees Association forms. It would become known as the Diesel Workers Union (DWU) on April 21, 1938.
1940
CUMMINS-POWERED SNOW CRUISER TAKES ON ANTARCTICA
Powered by twin 150-horsepower Model H-6 engines, the 38-ton U.S. Antarctic Service Snow Cruiser is the first ever diesel-electric wheeled vehicle. In addition to an onboard lab and rooftop aircraft carrier, the cruiser comes with retractable wheels and a long overhang for crossing crevasses.
1942
WILLIAM G. IRWIN IS ELECTED BOARD CHAIRMAN
With Clessie Cummins leading the Internal Combustion Engine section of the War Production Board, and J. Irwin Miller serving in the Navy, the remaining Board of Directors elect William G. Irwin as Chairman.
1944
CUMMINS' RED BALL INTRODUCED
To further differentiate the brand, Cummins introduces a trademark Red Ball to go with its Dependable Diesel logo. The eye-catching design could be seen on products, literature and publications for the next eight years.
1947
J. IRWIN MILLER IS NAMED PRESIDENT
Emphasizing research, cost-efficiency and quality, J. Irwin Miller becomes Cummins' President. He would be remembered for his business acumen, groundbreaking approach to philanthropy and support for civil rights.
1947
FIRST PUBLIC STOCK OFFERING
Twenty-eight years after the company's founding, Cummins' stock is publicly traded for the first time. In 1964, the Cummins ticker symbol would appear on the New York Stock Exchange for the first time (as pictured).
1951
ROBERT HUTHSTEINER NAMED CUMMINS' PRESIDENT
With J. Irwin Miller transitioning to Chairman of the Board of Directors, Robert Huthsteiner (pictured on far right) assumes the role of President. Huthsteiner's close ties with Massachusetts Institute of Technology (USA) classmate S.L. Kirloskar would lay the groundwork for Cummins' entry into India.
1952
OLD GOLD AND BLACK ADOPTED AS TRADEMARK
On the forefront of marketing and design, Cummins' 1952 annual report expresses the advantages of its new company trademark: "In order to obtain maximum product identity, this modern trademark has been developed. Its functional simplicity and old gold and black color combination make it truly distinctive, wherever it appears."
1952
CUMMINS JBS-600 TAKES THE POLE AT INDY
After achieving a 139 mile per hour track record, the Cummins Diesel No. 28 racecar assumes the pole position at the Indianapolis 500 with the first turbocharged engine to run the race. On pace with race leaders, the 430-horsepower JBS-600 diesel racer was forced to retire at the 100-mile mark due to damage. The exact cause became the subject of race lore.
1954
CUMMINS FOUNDATION BREAKS NEW GROUND
The company establishes the Cummins Foundation to help solve some of the most difficult societal problems around the world. Three years later, the Foundation makes its first grant to support architecture fees for the Lillian C. Schmitt Elementary School (pictured), as part of the Architecture Program, which became a formal part of the Foundation in 1960.
1955
U.S. DIESEL TRUCK MARKET SHARE REACHES 51 PERCENT
Cummins powers just over half of the commercial diesel trucks operating on U.S. highways as its reputation grows for innovation and dependability. This photo is an advertisement from 1955 for a Cummins 175 horsepower Turbodiesel.
1956
SHOTTS PLANT OPENS UP A WORLD OF POSSIBILITIES
With its first plant constructed in an international market, Cummins' expansion into Scotland marks the beginning of its global business.
1959
MOTORES CUMMINS DIESEL DE BRASIL LTDA IS ESTABLISHED
Expanding into South America, Cummins furthers its manufacturing strategy of developing local suppliers across multiple continents. This approach would lead to dynamic growth around the world.
1959
CUMMINS ACQUIRES SEYMOUR WOOLEN MILLS
Beginning with the purchase of the Seymour Woolen Mills (later to become Fleetguard Filtration), Cummins renews its focus on avoiding supply interruptions and controlling costs. In the words of J. Irwin Miller, "Fellows, we tell everyone how to make a filter. Why don't we make them ourselves?"
1960
DON TULL ASSUMES ROLE OF PRESIDENT
Elected President on March 7, Don Tull succeeds Robert Huthsteiner and brings an innovative leadership style to his role. Working with J. Irwin Miller, he modernizes Cummins operationally, while offering new thinking centered on growth.
1962
FORGING AN ALLIANCE WITH KOMATSU
A partnership with Komatsu marks Cummins' entry into East Asia. Spearheaded by bulldozer production, much of Komatsu's growth coincides with Japan's post-war reconstruction effort.
1962
KIRLOSKAR PLANT IS ESTABLISHED, MARKING CUMMINS' ENTRY INTO INDIA
By taking a personal approach to business, Cummins' entry into India is largely due to Robert Huthsteiner's close ties with S.L. Kirloskar, the leader of a diesel engine company in India. Known as Kirloskar-Cummins Ltd. (KCL), the partnership would further Cummins' "local supply" global manufacturing strategy.
1964
A FORCE FOR EQUAL RIGHTS
As chair of the National Council of Churches Commission on Religion and Race, J. Irwin Miller lobbies for the passage of President John F. Kennedy's proposed civil rights legislation. The bill would come to be known as the Civil Rights Act of 1964.
1964
NATURAL GAS ENGINES ENTER THE ASSEMBLY LINE
Cummins enters the commercial natural gas engine business based on the designs of its existing diesel engines. Generating 100 to 200 horsepower when first introduced, many of these engines are still in use today.
1965
SMALL VEE PRODUCTION BEGINS AT DARLINGTON ENGINE PLANT
In a joint venture with Chrysler, Cummins' Darlington Engine Plant in the United Kingdom kicks off production of the Small Vee, an engine that would become popular in the marine market.
1966
BIRTH OF RECON DIVISION AND MORE SUSTAINABLE MANUFACTURING PRACTICES
With the founding of the ReCon facility in Memphis, Tennessee (USA), Cummins begins making remanufacturing history. The approach is highly sustainable due to how much energy, material and labor is saved by reconditioning an existing diesel engine.
1967
CUMMINS TECHNICAL CENTER OPENS THE DOOR TO INNOVATION
Situated on 24 acres, the sprawling $22 million Cummins Technical Center demonstrates the company's focus on research and innovation. The facility's impressive proportions mirror the sizable contributions in years to come.
1970
LEADING THE CHARGE FOR U.S. EPA EMISSIONS STANDARDS
With a mission of creating a cleaner, healthier and safer environment, Cummins works with the Environmental Protection Agency (EPA) and other regulatory agencies to develop emission standards that are feasible and enforceable.
1972
JAMES A. JOSEPH NAMED FIRST AFRICAN AMERICAN VP
James A. Joseph begins serving as Vice President of the Corporate Action Division and President of the Cummins Engine Foundation. Noted for his work as an ordained minister, civil rights organizer, author and professor, he is eventually tapped by President Carter's administration to serve as Undersecretary of the U.S. Department of the Interior.
1973
ACQUISITION OF HOLSET ENGINEERING COMPANY LTD.
To bring the emerging trend of turbocharging in-house and expand its business, Cummins purchases Holset, a world-class producer of turbomachinery based in England. In more recent years, the company would become known as Cummins Turbo Technologies.
1974
HENRY SCHACHT NAMED CEO
Known as "Mr. Outside," Henry Schacht begins his two-decade run as Chairman and CEO, focusing on external relationships and expanding the company's global business interests.
1976
CUMMINS' TRADEMARK C
One of the first to realize the power of corporate branding, J. Irwin Miller began working with legendary graphic designer Paul Rand in the early 1960s. In the following years, Rand developed a variety of designs, including the trademark C. The iconic logo was first seen in the 1973 annual report, then officially adopted for use on products, facilities and all printed materials in 1976.
1976
ADRIENNE SAVAGE NAMED FIRST FEMALE VICE PRESIDENT
In naming Adrienne Savage its first female Vice President, Cummins establishes a pioneering role in the advancement of women. In the words of former CEO, Jim Henderson: "Adrienne Savage would have been a Vice President, affirmative action or no affirmative action. She has repeatedly proven herself through performance. She deserved it, period." Savage was appointed to the Vice President of Corporate Auditing on November 12, 1976.
1976
REACHING $1 BILLION
An inspired approach to manufacturing based on teamwork, flexibility and common sense, vaults Cummins to a record $1 billion in sales. Henry Schacht was the company's CEO at the time.
1977
JAMESTOWN ENGINE PLANT RAMPS UP NH PRODUCTION
Formerly an office furniture factory, Cummins acquires a massive 930,000 square-foot facility in Jamestown, New York (USA), to spark new levels of production. Favoring a team-based work system over the single task, line-worker approach used in other plants, Jamestown produces about 65 NH engines per day initially. In recent years, that number has increased to around 400. Today, all U.S. heavy-duty diesel production is based out of the New York plant.
1979
JOINING FORCES WITH J.I. CASE
To increase its medium-duty midrange product offerings, Cummins partners with J.I. Case. Known as the Consolidated Diesel Company, the joint venture capitalizes on a shared-risk development and manufacturing strategy that is used by Cummins to this day. The Case-Cummins partnership would produce more than 4 million on-highway and off-highway diesel engines at what is known today as the Rocky Mount Engine Plant in Whitakers, North Carolina (USA).
1980
THE FIRST HOLSET TURBOCHARGED CUMMINS ENGINE
The purchase of Holset in the early 1970s leads to a broader range of Cummins product offerings in the following decades. Especially popular with engineers in the 1980s, turbocharging improves power output and fuel economy, while reducing emissions—all within the same engine displacement.
1980
SAN LUIS POTOSI PLANT INAUGURATED
Cummins continues to expand its global manufacturing reach with an operation in Mexico capable of producing 25 engines per day. In 2001, the company would add a Cummins Generator Technologies facility in San Luis Potosi, Mexico, and in 2017 the Center of Investigation and Development. The latter is a technical center dedicated to reconditioning and remanufacturing parts for the aftermarket.
1981
CUMMINS SHOWS NO TOLERANCE FOR APARTHEID
Putting people and principles first can have consequences. Cummins turns down a solicitation to build a potentially profitable diesel engine plant in South Africa when the government says the company would not be allowed to have a fully integrated workforce.
1981
LICENSING IN CHINA
In 1975, Cummins is one of the first American companies to pursue business in China. Six years later, Cummins continues its track record of creating opportunities in new markets when it signs a license agreement for the NH, K and KV engines with the China Technical Import Corporation.
1984
B5.9 PRODUCTION BEGINS
Much like the Model U, the 5.9-liter B engine enters Cummins' lineup and saves the day. Introduced for automotive, industrial and power generation applications, the engine would eventually power the iconic Dodge Ram diesel.
1984
CORPORATE OFFICE BUILDING BRINGS EXECUTIVES TOGETHER
Known internally as the COB, the opening of the Corporate Office Building in Columbus, IN (USA), allows Cummins' executive officers to work in one central location for the first time since the mid-1960s.
1985
FORMATION OF CUMMINS ELECTRONICS COMPANY
Innovation ramps up significantly with the inception of Cummins Electronics Company, Inc., the entity responsible for engine control modules and electronic control units, software, sensors and tools.
1985
JUAREZ FUEL SYSTEMS PLANT IS BORN
Cummins' facility in Juarez, Mexico, begins producing and remanufacturing fuel pumps and injectors.
1986
ACQUIRING A MAJORITY SHARE OF ONAN CORPORATION
With the goal of becoming the world leader in design and manufacturing of power generation equipment, Cummins purchases a 63 percent share of the Onan Corporation. The remainder is acquired in 1992, making it a fully owned subsidiary for power systems.
1986
CUMMINS ACQUIRES NEWAGE AVK
By acquiring Cooper Industries' holding in Onan Corporation, Cummins becomes the majority owner of Newage AvK, a leading alternator company based in Stamford, U.K. Production in Minneapolis, Minnesota (USA), would begin a few years after.
1986
FOUR BUSINESS UNITS ANNOUNCED
With a focus on driving results and accountability, Cummins organizes into four businesses. This decision to drive individual business unit performance would be a significant step towards Cummins' future success.
1987
CUMMINS AND HOLSET SPONSOR INDIANAPOLIS 500 WINNER
Cummins sponsors the Indianapolis 500 racecar owned by customer Roger Penske and driven by Al Unser. Equipped with a Holset-turbocharged Cosworth engine and March chassis, Unser begins the race in 20th place and finishes with his fourth victory at the speedway.
1987
DODGE TAPS CUMMINS' 6BT FOR ITS ICONIC RAM
The decision to install the 5.9L Turbo Diesel in the Ram pickup introduces a new set of consumers to the Cummins name. "We wanted it for its toughness, durability and fuel economy," said Dale Dawkins, Dodge Truck General Product Manager. "And our testing has showed it's even better than we hoped."
1989
MILLER FAMILY ANNOUNCES BUYBACK OF HANSON SHARES
Fighting to preserve Cummins' identity as an independent engine manufacturer, the Miller family proposes a novel solution to the hostile business environment and challenging economy. If not for the family's business acumen and financial support, Cummins would likely not be what it is today. J. Irwin Miller and his sister, Clementine (Miller) Tangeman (both back right), led the buyback efforts.
1990
CELECT ELECTRONICS MAKES AN IMMEDIATE EPA IMPACT
CELECT is the first full-authority electronic control system produced by Cummins. Setting the stage for all future controls, the system delivers compliance one full year in advance of 1991 U.S. EPA emissions standards.
1991
VENTURING FORWARD WITH SAAB-SCANIA
Cummins' joint venture with Saab-Scania on fuel system development creates greater efficiencies for the two companies, while benefiting customers with high-quality engines.
1993
COLLABORATING WITH TATA ENGINEERING AND LOCOMOTIVE COMPANY
The Tata Cummins joint venture is the first manufacturing plant in India to build the modern Euro-1 engine. The relationship also gives Cummins an opportunity to supply ultra-clean compressed natural gas engines for Tata in Delhi, India, and throughout the region.
1994
JIM HENDERSON NAMED CEO
Previously serving as President and Chief Operating Officer, Jim Henderson culminates his 35-year career with Cummins as CEO. Known as "Mr. Inside," (in contrast to Henry Schacht, the former CEO known as "Mr. Outside"), Henderson optimizes internal operations by involving workers at all levels.
1995
CENSE ELECTRONICS INTRODUCED
Capable of remotely observing and diagnosing engines already in operation, CENSE electronics are extremely well received by the mining industry. Other industries would follow suit in the years to come.
1995
LEADING THE WAY IN RELIABLE POWER ON THE ROAD
Demonstrating its long history of powering the recreational vehicle (RV) market, Cummins shipped its one millionth RV generator set in October of 1995. Early innovations from Onan like Vaccu Flo technology helped position Cummins as an important power provider to the RV market.
1997
ACQUIRING 51 PERCENT OF KIRLOSKAR
Close ties with the Kirloskar family lead to an additional 25 percent share purchase of Kirloskar-Cummins Ltd., bringing Cummins' total ownership of the company to 51 percent. Now known as Cummins India Ltd., Cummins' actions demonstrated that a relationship-first strategy is essential when expanding overseas.
1998
ISX15 BEGINS ITS RUN
Following the successes of the H-NH-NT-N14 models, Cummins' new ISX15 engine retains the company's place atop the heavy-duty truck market. Despite initial setbacks, the highly adaptable engine would serve customer needs into the 21st century.
1998
U.S. EPA CONSENT DECREE
Mirroring the company's support of emissions limits in the 1960s, Cummins makes a significant investment in product development to meet EPA emissions requirements by 2002 – two years ahead of the agency's initial requirement. The consent decree resolves an agency case against Cummins and other engine makers.
1998
CUMMINS OPENS HOLSET PLANTS IN INDIA AND CHINA
In an age of global operational expansion for the company, Cummins opens Holset turbocharger plants in Dewas, India, and Wuxi, China.
1998
INTEGRATING OPERATIONS IN FRIDLEY
Cummins Power Generation (now known as Power Systems) consolidates its full breadth of product offerings into the Fridley, Minnesota (USA), plant. The diverse operations in this location function as many small plants under the same roof, defining the site as one of the most complex Cummins has around the world. This move gave Power Generation the most cost effective footprint to continue to position the company as a key global player in providing diversified solutions for our customers.
1998
HIGH HORSEPOWER LEADER
Cummins launches its most advanced and broadest high horsepower engine family with the 16-cylinder QSK60 followed by the 12-cylinder QSK45. Developments from these two engine designs lead the way for Cummins to become one of the most successful high-speed, high horsepower engine manufacturers for applications in mining, rail, power generation, oil and gas and marine industries.
1999
CUMMINS POWERS ASIA'S FIRST ALTERNATIVE FUEL FLEET
To help improve the city's air quality, a fleet of 300 B5.9 natural-gas-powered Beijing Public Transit buses take to the streets of Beijing, China.
2000
TIM SOLSO NAMED CEO
Named President and Chief Operating Officer in 1995, Tim Solso becomes Chief Executive Officer and Chairman of the Board of Directors. In his 11-year tenure, he is integral in navigating a stock market crash and adopting Six Sigma business improvement tools into Cummins' processes.
2000
FIRST TO MARKET WITH THE VARIABLE GEOMETRY TURBINE
The wholly owned Cummins subsidiary, Holset Engineering, displays its class-leading capabilities; becoming the first to develop the Variable Geometry Turbine (VGT) for heavy-duty diesel engines.
2001
CUMMINS EMISSION SOLUTIONS ESTABLISHED
With in-cylinder emissions control becoming increasingly challenging, Cummins begins to focus on aftertreatment solutions. Cummins Emission Solutions brings the design, development and manufacturing of exhaust aftertreatment systems in-house, demonstrating that the company could be green and profitable at the same time.
2001
JOINING FORCES WITH WESTPORT INNOVATIONS
Cummins and Westport Innovations (CWI) begin collaborating on the enhancement of Cummins' on-highway spark-ignited natural gas engines. More than 80,000 of the 150- to 400-horsepower engines are now in service. Today's CWI products are certified to California's optional ultra-low nitrogen oxides standards, well below current EPA emissions levels for greenhouse gases.
2001
CUMMINS' NEW NAME SIGNIFIES BROADER ROLE
Chairman and CEO Tim Solso explains that changing the name of the Cummins Engine Company Inc. to Cummins Inc. acknowledges "that we are also a leader in other global markets, including filtration and power generation. Today, while engines remain our core business, we are more than an engine company, and our new name reflects our continuing diversification."
2002
VISION, MISSION AND VALUES CODIFIED
Though the company's values were clear from the beginning, Cummins officially establishes its Vision, Mission and Values for the first time in company history.
2003
CUMMINS' SUSTAINABILITY REPORT PUTS WORDS INTO ACTION
Knowing that sustainability can make a meaningful impact in a variety of areas, Cummins' inaugural Sustainability Report addresses topics ranging from the environment, corporate responsibility, and health and safety, to diversity and inclusion, innovation, financial performance and customer support.
2003
REACHING THE MILLION MARK WITH DODGE
Sixteen years after it first became part of the Dodge lineup of pickup trucks, Cummins builds its one millionth Ram engine. The milestone is a testament to a partnership built on power, toughness and dependability.
2005
DIESEL-ELECTRIC HYBRID HEAVY TRUCK
The Oshkosh HEMITT A3 becomes the first production-ready diesel-electric hybrid heavy truck. The ProPulse drive system features a Cummins 9-liter ISL 400-horsepower engine that runs at constant revolutions per minute (rpm), and an electrical generator that drives four-wheel motors. The 30-ton tactical truck has a 65 mile per hour speed with 20 percent improved fuel efficiency and delivers 200 kilowatt (kW) power for external use.
2005
INTERNATIONAL SALES ECLIPSE U.S. FOR FIRST TIME
Being a global company means more than having a few scattered locations around the world. It means an advanced network of operations capable of increasing innovation and growing year-over-year sales. Cummins' international growth is the sign of a company that refuses to put borders around what's possible.
2006
EVERY EMPLOYEE EVERY COMMUNITY (EEEC)
Officially adopted in 2006, EEEC enables employees at least four hours of company time per year to volunteer toward local projects. Cummins was able to give $21.1 million back to our communities in 2018.
2006
ADVANCING INTO ELECTRIFICATION
With the introduction of more than 1,000 diesel-electric hybrid buses in North America, 2006 is a breakthrough year for Cummins. The company's move into early electrification would impact both fuel economy and environmental progress.
2007
MOBILE INNOVATION
Cummins signs a contract with the U.S. Department of Defense to produce the first Advanced Medium Mobile Power Source (AMMPS) generators. These products provide electrical power so deployed soldiers, sailors, airmen and marines can call home, watch television and stay cool in air-conditioned facilities. In 2018, Cummins celebrated a milestone of 25,000 AMMPS units manufactured at the Fridley, Minnesota (USA) plant.
2007
PARTNERING WITH BEIQI FOTON MOTOR COMPANY
In a 50/50 joint venture, Cummins and Beijing-based Beiqi Foton begin producing two light-duty, high-performance diesel engines. The primary applications would be commercial trucks, pickups, multipurpose vehicles and SUVs.
2009
F3.8 ERA BEGINS
The F3.8 is significant for being Cummins' first engine designed, developed and manufactured outside the U.S. Initially focused on China's light commercial vehicle market, the engine would become available in Brazil and Russia as well. With sales of more than 250,000 engines per year, F3.8 is the gold standard for fuel economy, reliability and durability.
2011
"RED, BLACK AND GLOBAL" PUBLISHED
Few corporate stories are worthy of retelling more than Cummins'. In 2011, "Red, Black and Global" is published to document the transformation that took place from 1995-2010. Preceding it were "The Diesel Odyssey of Clessie Cummins" (1998), "The Engine That Could" (1997) and "My Days with the Diesel" (1967).
2012
LAUNCH OF TECHNICAL EDUCATION FOR COMMUNITIES (TEC)
With a mission of helping the world's disadvantaged youth secure good jobs through school-based, industry-supported skills training, Cummins TEC: Technical Education for Communities is the company's first strategic community program built from the ground up.
2012
TOM LINEBARGER BECOMES CEO
After being promoted to President and Chief Operating Officer in 2009, Tom Linebarger is named Chief Executive Officer. As a student at Stanford (USA), he spent a summer on the manufacturing line at the Cummins Midrange Engine plant. He identified with the values, the people and the business challenges so much, he chose to join the company full-time in 1993.
2013
CREATING THE 10 MILE PER GALLON SUPERTRUCK
Working together on the design and development of the SuperTruck, Cummins and Peterbilt Motors Company are able to boost fuel economy by 54 percent, under real-world driving conditions.
2014
CUMMINS UNVEILS FIRST COMPREHENSIVE SUSTAINABILITY PLAN
Cummins releases its most extensive environmental sustainability plan to date, establishing public goals seeking to reduce water and energy consumption, and greenhouse gas and waste production.
2014
ISG12 PRODUCTION STARTS
ISG12 represents Cummins' entry into China's mainstream heavy-duty truck market. Fully compliant with all applicable standards, the engine's patented technologies would quickly impact the market and make it the fastest heavy-duty volume ramp-up in company history.
2015
QSK95 KICKS OFF PRODUCTION
Five years of development pay off with the largest and most powerful engine ever built by Cummins. Capable of producing 5,000 horsepower, the QSK95 is the first product introduction in 20 years for the Seymour Engine Plant. It would go on to power high-horsepower generators, marine vessels and passenger locomotives like the one pictured.
2015
ISV5.0 PRODUCTION STARTS
The ISV5.0 engine makes its debut in the heavy-duty Nissan Titan pickup truck after initially being developed for the light-duty RAM as part of a U.S. Department of Energy demonstration program in 1996.
2016
FORMATION OF POWER SYSTEMS
The combination of the Power Generation and High Horsepower engine markets formed the Power Systems operating segment in 2016. The merger brought the two together due to their many common goals, such as product requirements and sales and service needs.
2017
DISTRIBUTION BUSINESS HEADQUARTERS OPENS IN INDIANAPOLIS
Opened in January, in downtown Indianapolis, Indiana (USA), Cummins' distribution headquarters accommodates up to 400 employees. Bright, open and inviting, the architecturally forward space showcases the impact of inspired design.
2017
QUIET POWER
Cummins expands QuietConnect with the launch of redesigned 13-20 kilowatt (kW) generators and new 125 and 150 kW models. Originally launched in 2013, these models are quiet, fuel efficient and easy to install. They come with a wide range of standard and optional features, including the latest technology for remote monitoring which make them a great fit for homes – small or large – and small businesses.
2017
BECOMING A GLOBAL POWERTRAIN INTEGRATION LEADER
Cummins and Eaton form Eaton Cummins Automated Transmission Technologies, a 50/50 joint venture that designs, develops and sells automated transmissions for heavy and medium-duty applications globally. This is an important milestone in Cummins' strategic effort to become the global powertrain integration leader.
2017
RE-ENERGIZING THE VALUES. RENEWING THE MISSION.
Emphasizing Integrity, Diversity and Inclusion, Caring, Excellence and Teamwork, Cummins renews its mission with one clear focus: to make people's lives better by powering a more prosperous world.
2017
AEOS, THE WORLD'S FIRST ELECTRIC HEAVY-DUTY TRUCK
Surging ahead of Tesla, Cummins unveils AEOS, a fully electrified heavy-duty truck. The Class 7 demonstration tractor is capable of hauling a 22-ton trailer and leaving the impossible in the past.
2018
LAUNCH OF CUMMINS POWERS WOMEN
Leveraging Cummins' leadership around the world, Cummins Powers Women focuses on finding solutions to gender inequality wherever it exists. As the company's most ambitious community initiative to date, the effort is backed by a Cummins Foundation investment of $11 million (and counting).
2018
DOUBLING DOWN ON ELECTRIFIED POWER
Launched in February, Cummins adds Electrified Power to its lineup of business segments. The move solidifies the company's commitment to electrification and its long-term possibilities. With acquisitions of Brammo, Johnson Matthey Battery Systems and Efficient Drivetrains, Inc., Cummins continues to turn challenges into opportunities.
2018
CUMMINS SPONSORS STEWART-HAAS NO. 14 FORD FUSION
Returning to its motorsports roots, Cummins sponsors Stewart-Haas Racing's Ford Fusion for two races. Co-owned by Columbus, Indiana (USA), native and NASCAR champion Tony Stewart, the No. 14 holds special significance for fans familiar with his number. In the words of Stewart: "For as long as I can remember, Cummins and motorsports were one and the same."
With thanks Cummins Inc. – https://www.cummins.com/timeline